Radiant heaters imitate the effect of the sun, heat is emitted only when the rays hit a surface.  This makes radiant heaters well suited not only for total heating but also for zone and spot heating.  Radiant heaters are easy to install and require minimum maintenance. They heat directly when switched on and give no air movement.  Avon are sole NZ agents for Frico (Sweden), who have a range of radiant heaters, with models suited for indoor and outdoor installation, commercial & industrial applications.  Common models are shown below, see www.frico.net or contact us for more information and options.
Elztrip Radiant Heaters
The Elztrip is used for total, additional, or spot heating in all types of buildings with ceiling heights from 2.5 to 15 metres, such as shops, industrial premises, gymnasiums, warehouses, exhibition halls, etc. Large energy savings are obtained because no unnecessary heat builds up under the ceiling and the radiant heat contribution allows a lowering of the air temperature.
The surface temperature of the heating elements (max. 300 °C) emit long-wave heat rays that are appropriate for indoor use and contribute to high heating comfort.  The Elztrip is designed for mounting on the ceiling or on wires.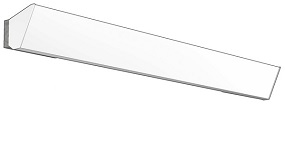 Thermoplus EC
Offices / Retail / Public Premises
Recommended Installation Heights 2-3m
300-900W
Download Brochure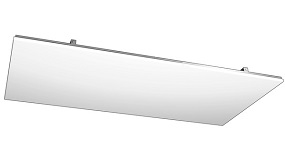 Thermocassette HP
Offices & Retail Applications
Installation heights up to 3m
300-600W
Download Brochure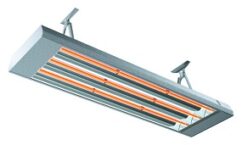 Infrared Heater IR
For Industry / Large Premises
Installation heights from 4-20m
3000-6000W
Download Brochure
Avon Electric Ltd
25 Taurus Place, Bromley
P.O Box 19748
Christchurch, NZ
Email: info@avonelectric.co.nz
Free Call: 0800 379 247
Ph: (03) 381 5595
Fx: (03) 381 5596