AVON custom manufacture a wide range of air handlers to any specification.
For indoor and outdoor installation, air flows horizontal, upflow, down flow, wall mounted, and to various noise level specifications.
AVON Air Handlers are usually supplied fully pre-wired, with "tempering" elements, up to and including main isolator and remote control panel, however we also offer air handlers built to the minimum "bare terminals only" stage — enquire for details.
We can prepare a detailed quotation to your specification – our basic range includes the following:
SINGLE FAN (double inlet type) – cabinet is tall and narrow — lowest cost
FAN DECK FAN – wide, flat, low profile for low ceiling heights
LARGER CAPACITY types
SPECIAL Air Handlers — including low noise levels
EXHAUST AIR HANDLERS (with matching fans, AVON Air Handlers and Exhaust Fans make for an easy to control, ultra quiet "fresh / recirc" heating / ventilation installation).
General Air Handler Information
Both Indoor and Outdoor models are normally supplied for horizontal air flows.
Cabinets are usually manufactured from fabricated plain galvanised steel. Painting is optional, and not included unless specified.  Stainless Steel available on request.
Mountings (for the cabinet) may be specified. Because the fans we use are mostly of a type that have very effective resilient rubber mounts on the fan motor and fan drive, there is usually no need for the cabinet to be resiliently mounted. However we suggest that you check with our factory when specifying.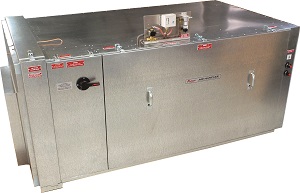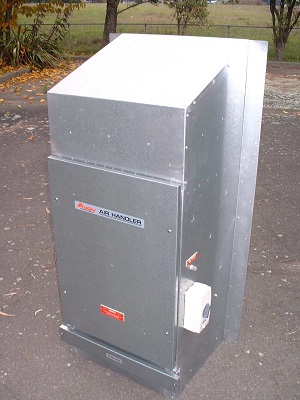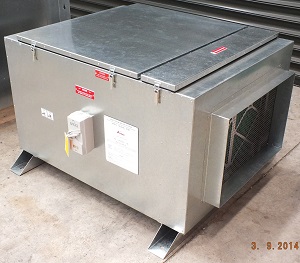 Spigot shape, size, & location to be specified.
Access door location to be specified.
Fan can be installed "right way up" or "upside down."
Capacity range 1kW to 196kW.
Air Filters – specify as required.
Dampers – some simple, low cost dampers are manufactured by Avon, if a more sophisticated damper is required, please specify.
Air Inlet / Outlet Plenums – specify as required.
Access Panels – can be left or right hand side, top or bottom access – specify.
Controls – Electronic current valves, contactors, mechanical thermostats – on board or remote – specify requirements.
Finish – Self finish galvanised iron is standard, any powder coat colour, or stainless steel 304 or 316 is optional extra.
Insulation – 25mm Novahush. 50mm or others optional. Specify.
Specify installed position and air flow:

Horizontal
Vertical down-flow
Vertical up-flow

Specify indoors or outdoors & IP rating.
Air Handler Examples & Installation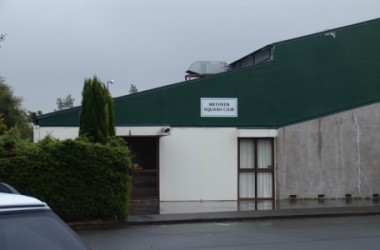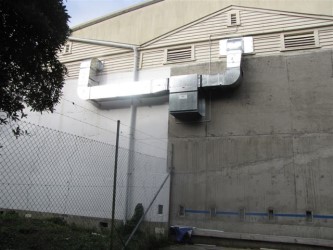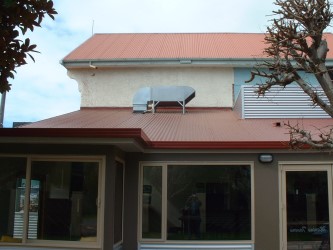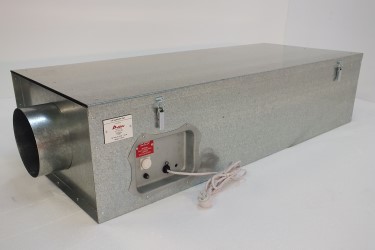 Example Compact AHU Unit (150mm dia spigott)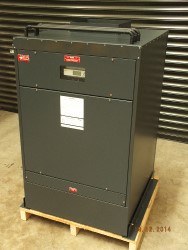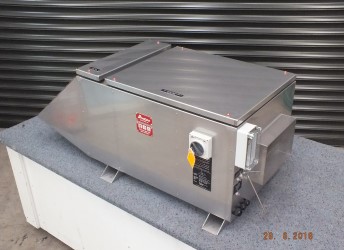 Custom Outdoor AHU with EC Fan
Avon Electric Ltd
25 Taurus Place, Bromley
P.O Box 19748
Christchurch, NZ
Email: info@avonelectric.co.nz
Free Call: 0800 379 247
Ph: (03) 381 5595
Fx: (03) 381 5596