Designed and manufactured in New Zealand, Avon SUPERFAN Heaters have been in continuous production since 1964, and are truly the very best large capacity fan / space heater that is available today. The design is as popular and functional today as when it was first manufactured in 1964. Our policy of continuous improvement ensure that current models incorporate high quality components and optional features including recirculating and fresh air ventilation.
For advice on the best model for your requirements, contact us on 0800 379 247 or info@avonelectric.co.nz. Download the Superfan Brochure here for more info on the basic models offered.
The Avon SUPERFAN Heater solves heating problems in larger buildings and provides a warm comfortable environment. SUPERFAN Heaters are the perfect answer for complete or supplementary heating of:
Community Centres
Factories
Garages
Gymnasiums
Offices
Banks
etc…
Schools
Entrance Doors
Warehouses
Hotels
Retail shops
Restaurants
Hospitals
Churches
Supermarkets
Club rooms
Department stores
Halls


Install an Avon SUPERFAN Heater as a "Space Heater" or as an "air curtain" to produce the exact amount of heat required. Installed high on walls, safely out of reach, they collect and recycle wasted overhead heat and quietly deliver heat to floor level where it is needed. A multi-stage thermostat automatically selects the correct kilowatt capacity and fan speed and instantly responds to changes in temperature & conditions. SUPERFAN Heaters size themselves to your exact heating requirements.
Avon SUPERFAN Heaters eliminate…
Ducting or water pipe heat losses, leaks or maintenance.
Flues and chimneys which rust, require maintenance, or create a fire or pollution hazard.
The use of floor space, inside or out.
Access to public, avoids danger to children, vandalism and interference.
Annual insurance inspections.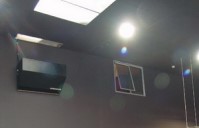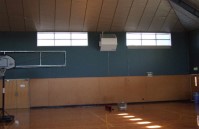 Through continual research and development, concentration on safety, performance, reliability and simplicity, the Avon SUPERFAN range has been expanded to include optional fresh air ventilation dampers and various specifications relating to noise.
Download our Superfan brochure for more information or contact us to discuss how we can help you.
Avon Electric Ltd
25 Taurus Place, Bromley
P.O Box 19748
Christchurch, NZ
Email: info@avonelectric.co.nz
Free Call: 0800 379 247
Ph: (03) 381 5595
Fx: (03) 381 5596