Avon Electric supply a large range of Dehumidifiers catering for almost any environment in NZ. We are sole NZ agents for Calorex Mechanical Dehumidifiers & Dehutech (Sweden) Desiccant model Dehumidifiers. Contact us for specialist advice on 0800 379 247.

Calorex is a leading manufacturer of swimming pool heat pumps and is renowned for its innovation, range and quality of product. Avon Electric Ltd is the sole NZ agent for Calorex equipment, with installations throughout the country. The most popular Calorex products in New Zealand are the Portadry range of portable dehumidifiers and the Delta Swimming Pool Environment Control System.

For more information and other Calorex products please visit their website www.calorex.com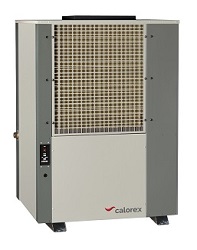 Calorex Swimming Pool Systems
Heat recovery, dehumidification & ventilation systems designed for all indoor pools. A well designed indoor swimming pool will provide years of pleasure. The Calorex Delta range of Heat Recovery Dehumidifiers are specifically designed to economically provide the environmental comfort and moisture related structural protection required. The Delta, connected to a suitably sized boiler will provide the complete solution to humidity, water/air temperature control and fresh air demands.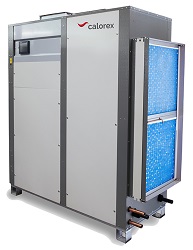 Calorex Portadry Mobile Dehumidifiers
Portadry mobile dehumidifiers are robust, high performance dehumidifiers designed to provide rapid drying solutions and humidity control – ideal for building drying.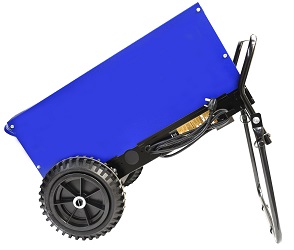 DehuTech AB is the export division of the Swedish desiccant dehumidifier manufacturer, Fuktkontroll AB.  Fuktkontroll AB has been active in the domestic Swedish market since 1980; marketing, selling and manufacturing desiccant dehumidifiers and turn key dehumidification systems. The desiccant rotor, which is a patented rotor, is manufactured in Sweden. Avon Electric Ltd are the sole agents for DehuTech equipment in New Zealand. Unlike standard refrigerant dehumidifiers the Dehutech range of dessicant dehumidifiers will operate efficiently at low temperatures allowing for a much broader scope of application.
The Dessicant (Absorption) Dehumidification Process
The dehumidifiers are of the solid wheel desiccant type and operate with two air streams. One larger air volume which is to be dehumidified, and one considerably smaller air volume for reactivation of the desiccant rotor.
As the larger air volume (process air) passes through the rotor, which is in a continuous slow rotation, the water vapour is adsorbed by the rotor material.
This reduces the humidity of the process air which will leave the dehumidifier as dry air.
To remove the moisture captured in the desiccant rotor, the smaller air volume (reactivation air) is heated before re-entering the rotor.
This warmer air is passed through a small segment of the rotor, the rotor material gives away its moisture (desorbs) to the warm air stream.
The moisture will leave the dehumidifier as wet air, to be exhausted outside the space that is to be humidity controlled.
DehuTech dehumidifiers compromise a unique patented desiccant rotor, giving the unit high moisture removal capacity, low running costs and reliable operation.
Click to download our Dehutech Desiccant Dehumdifier Brochure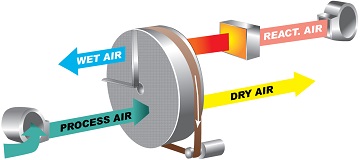 Some common applications include:
Maintaining a dry atmosphere for:
Electronics production
Pharmaceutical production
Film production
Food processing
Butchery
Freezing works
Confectionary production
Switchboard operation
Storage
Pumping works
Storage and transportation of:
Dry storage for:
Museums
Galleries
Archives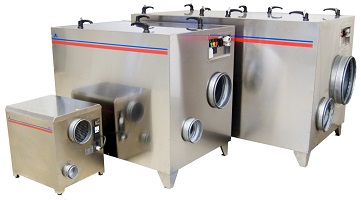 The portability of the self contained units makes them ideal for moisture removal from flood damaged buildings,
Avon Electric Ltd
25 Taurus Place, Bromley
P.O Box 19748
Christchurch, NZ
Email: info@avonelectric.co.nz
Free Call: 0800 379 247
Ph: (03) 381 5595
Fx: (03) 381 5596