Avon custom manufacture & import process heaters to suit any specification  – contact us to discuss your application and requirements.  
Electroduct Process Heater Examples
 Sketches under this heading illustrate some examples of existing ELECTRODUCT installations in process ovens, for baking, curing, drying etc.
They are meant as examples only. All specifications such as heating capacity, fan type and dimensions can be customised to suit.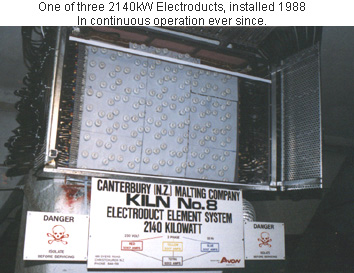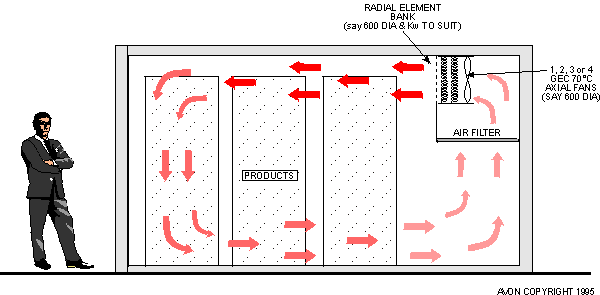 Automobile Paint Spraying and Curing Booth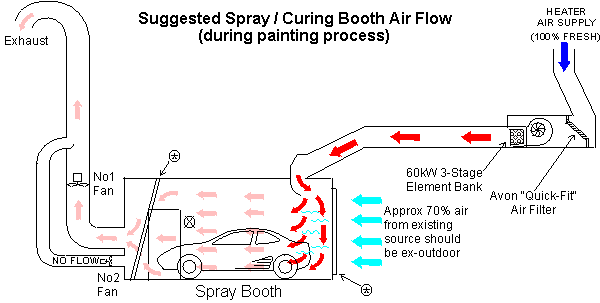 During the spraying process, when people are present in the booth, the No.1 Fan operates, maintaining the temperature at comfortable working levels.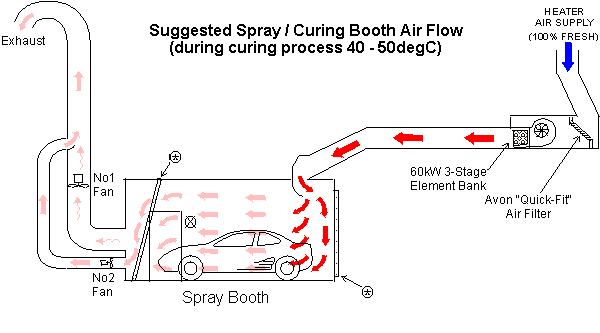 When spraying is complete No.2 Fan takes over as the exhaust fan, being a smaller capacity fan, it allows the temperature inside the booth to quickly rise above the 40ºC required to cure the paint, and maintains this temperature throughout the curing process.
 Air Filters

 Heating Thermostat Sensor
Avon Electric Ltd
25 Taurus Place, Bromley
P.O Box 19748
Christchurch, NZ
Email: info@avonelectric.co.nz
Free Call: 0800 379 247
Ph: (03) 381 5595
Fx: (03) 381 5596